Energizer Recharge – Universal AA4 batteries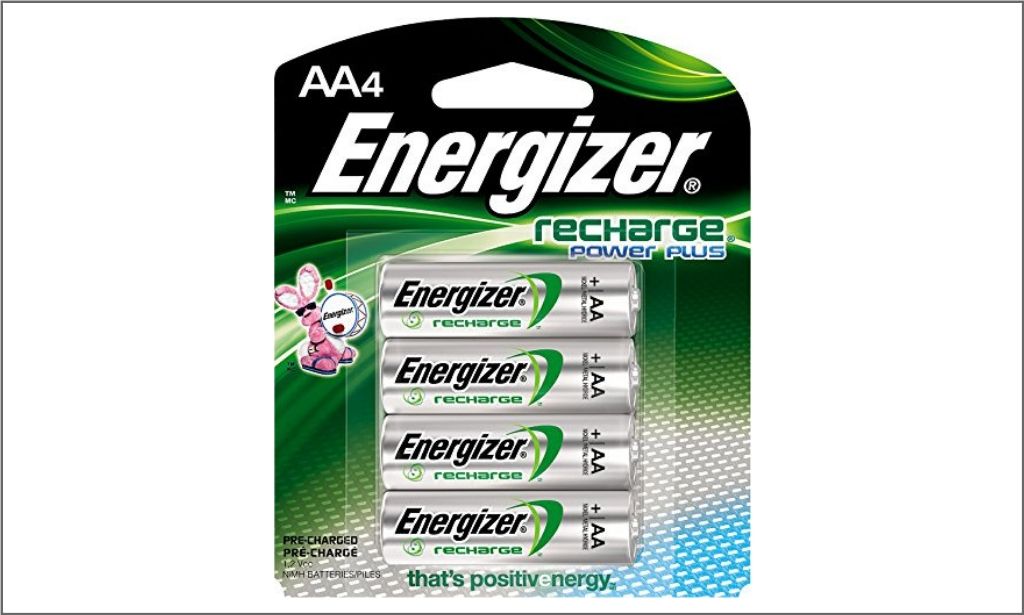 With the ability to retain power for up to 12 months, Energizer rechargeable AA batteries are always reliable and ready to go. Combined with a life of up to 1000 charge cycles, these Energizer batteries are the economical and responsible choice to keep your devices working, giving you the most value for your money.
 Features:
4-pack of Energizer Recharge Universal 2000 mAh NiMH AA rechargeable batteries. Storage Temperature: -20ºC to 30ºC
The World's 1st rechargeable AA battery made with 4% recycled batteries. Energizer Recharge Universal batteries come pre-charged and ready to go
One charge allows you to enjoy up to 5.5 hours of toy activity or 8 hours on your handheld gaming device (results vary by device and usage)
Each battery can be charged up to 1000 times, with a charge that can last up to 12 months in storage
Extended Life Composition ensures up to 5-year usable battery life under typical usage patterns
 Sizes:
AA2, AA4
Energizer Basic Battery Charger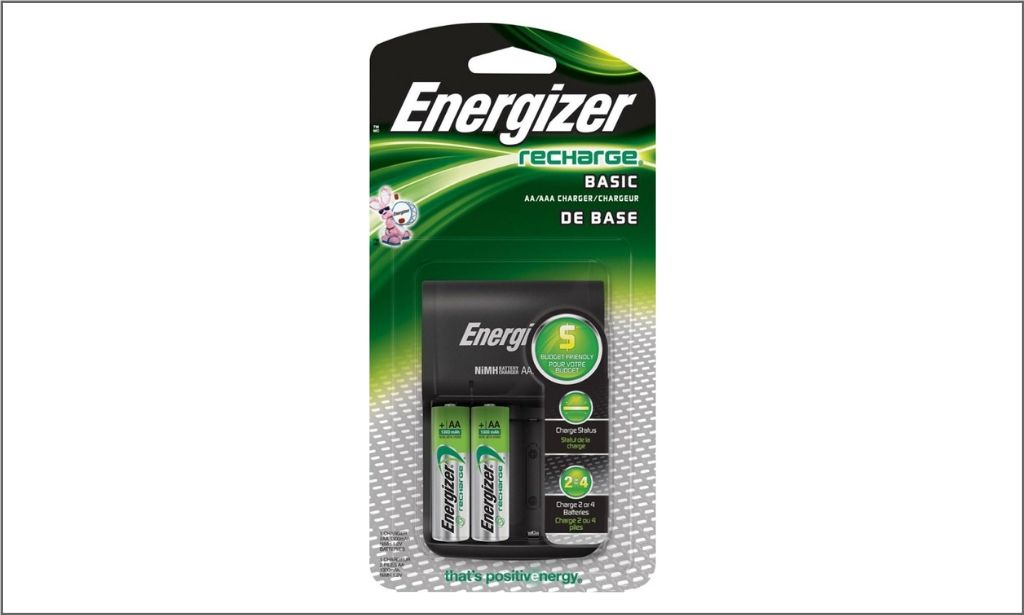 Always keep your device up and ready to go with this Energizer battery charger.  Included with a built-in timer and temperature sensor prevent damage to batteries caused by overheating, and a status indicator lets you know when the charging cycle is completed. This Energizer battery charger accepts both AA and AAA NiMH sizes, so you can keep a power source ready for cameras, flashlights, toys and other devices.
Features:
Compatible with AA and AAA NiMH batteries
This charger keeps your battery powered and ready for use.

Charges up to four batteries simultaneously

Solid construction with a folding plug for easy storage. This makes it easy to use this charger on the go.

LED indicators to show the charging status for battery charging ports.