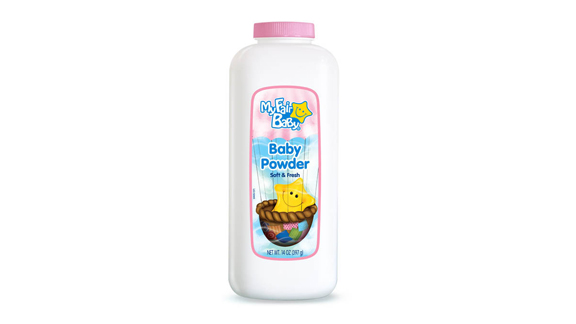 Soothes and protect your baby's delicate skin with their daily activities in the day with My Fair Baby Baby Powder. It has a mild and gentle formula and a pleasant, fresh scent.
This baby powder helps to absorb moisture and keeps your little one dry and comfortabe after baths and diaper changes.
Size: 14oz
Product Features:
Specially formulated to protect and soothe your baby's delicate skin.

Gentle and mild formula made of the finest talc helps to absorb excess moisture,

Keeps the baby's skin dry and comfortable with a fresh scent.

Made with fresh, soothing talc

This product is for for baby, use after every bath and diaper change. For adults, use anytime you want skin to feel soft, fresh, and comfortable.
Shake powder directly into your hand, away from the face, before smoothing onto baby's skin. Close tightly after each use, and store in a cool, dry place.